The Key to Theosophy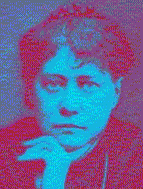 _______________________
The Key to Theosophy
By
Duty
Q. Why, then, the need for rebirths, since all alike fail to secure a permanent
peace?
A. Because the final goal cannot be reached in any way but through life experiences, and because the bulk of these consist in pain and suffering. It is only through the latter that we can learn. Joys and pleasures teach us nothing; they are evanescent, and can only bring in the long run satiety. Moreover, our constant failure to find any permanent satisfaction in life which would meet the wants of our higher nature, shows us plainly that those wants can be met only on their own plane, to wit-the spiritual.
Q. Is the natural result of this a desire to quit life by one means or another?
A. If you mean by such desire "suicide," then I say, most decidedly not. Such a result can never be a "natural" one, but is ever due to a morbid brain disease, or to most decided and strong materialistic views. It is the worst of crimes and dire in its results. But if by desire, you mean simply aspiration to reach spiritual existence, not a wish to quit the earth, then I would call it a very natural desire indeed. Otherwise voluntary death would be an abandonment of our present post and of the duties incumbent on us, as well as an attempt to shirk Karmic responsibilities, and thus involve the creation of new Karma.
Q. But if actions on the material plane are unsatisfying, why should duties, which are such actions, be imperative?
A. First of all, because our philosophy teaches us that the object of doing our duties to all men and to ourselves the last, is not the attainment of personal happiness, but of the happiness of others; the fulfillment of right for the sake of right, not for what it may bring us. Happiness, or rather contentment, may indeed follow the performance of duty, but is not and must not be the motive for it.
Q. What do you understand precisely by "duty" in Theosophy? It cannot be the
Christian duties preached by Jesus and his Apostles, since you recognize
neither?
A. You are once more mistaken. What you call "Christian duties" were inculcated by every great moral and religious Reformer ages before the Christian era. All that was great, generous, heroic, was, in days of old, not only talked about and preached from pulpits as in our own time, but acted upon sometimes by whole nations. The history of the Buddhist reform is full of the most noble and most heroically unselfish acts.
Be ye all of one mind, having compassion one of another; love as brethren, be pitiful, be courteous; not rendering evil for evil, or railing for railing; but contrariwise, blessing …
-was practically carried out by the followers of Buddha, several centuries before Peter. The Ethics of Christianity are grand, no doubt; but as undeniably they are not new, and have originated as "Pagan" duties.
Q. And how would you define these duties, or "duty," in general, as you understand the term?
A. Duty is that whichis due to Humanity, to our fellowmen, neighbors, family, and especially that which we owe to all those who are poorer and more helpless than we are ourselves. This is a debt which, if left unpaid during life, leaves us spiritually insolvent and morally bankrupt in our next incarnation. Theosophy is the quintessence of duty.
Q. So is Christianity when rightly understood and carried out.
A. No doubt it is; but then, were it not a lip-religion in practice, Theosophy would have little to do amidst Christians. Unfortunately it is but such lip-ethics. Those who practice their duty towards all, and for duty's own sake, are few; and fewer still are those who perform that duty, remaining content with the satisfaction of their own secret consciousness. It is- … the public voice of praise that honors virtue and rewards it, -which is ever uppermost in the minds of the "world renowned" philanthropists. Modern ethics are beautiful to read about and hear discussed; but what are words unless converted into actions?
Finally: if you ask me how we understand Theosophical duty practically and in view of Karma, I may answer you that our duty is to drink without a murmur to the last drop, whatever contents the cup of life may have in store for us, to pluck the roses of life only for the fragrance they may shed on others, and to be ourselves content but with the thorns, if that fragrance cannot be enjoyed without depriving someone else of it.
Q. All this is very vague. What do you do more than Christians do?
A. It is not what we members of the Theosophical Society do-though some of us try our best-but how much farther Theosophy leads to good than modern Christianity does. I say-action, enforced action, instead of mere intention and talk. A man may be what he likes, the most worldly, selfish and hard-hearted of men, even a deep-dyed rascal, and it will not prevent him from calling himself a Christian, or others from so regarding him. But no Theosophist has the right to this name, unless he is thoroughly imbued with the correctness of Carlyle's truism: "The end of man is an action and not a thought,though it were the noblest"-and unless he sets and models his daily life upon this truth. The profession of a truth is not yet the enactment of it; and the more beautiful and grand it sounds, the more loudly virtue or duty is talked about instead of being acted upon, the more forcibly it will always remind one of the Dead Sea fruit. Cant is the most loathsome of all vices; and cant is the most prominent feature of the greatest Protestant country of this century-England.
Q. What do you consider as due to humanity at large?
A. Full recognition of equal rights and privileges for all, and without distinction of race, color, social position, or birth.
Q. When would you consider such due not given?
A. When there is the slightest invasion of another's right-be that other a man or a nation; when there is any failure to show him the same justice, kindness, consideration, or mercy which we desire for ourselves. The whole present system of politics is built on the oblivion of such rights, and the most fierce assertion of national selfishness. The French say: "Like master, like man." They ought to add, "Like national policy, like citizen."
Q. Do you take any part in politics?
A. As a Society, we carefully avoid them, for the reasons given below. To seek to achieve political reforms before we have effected a reform in human nature, is like putting new wine into old bottles. Make men feel and recognize in their innermost hearts what is their real, true duty to all men, and every old abuse of power, every iniquitous law in the national policy, based on human, social, or political selfishness, will disappear of itself. Foolish is the gardener who seeks to weed his flowerbed of poisonous plants by cutting them off from the surface of the soil, instead of tearing them out by the roots. No lasting political reform can be ever achieved with the same selfish men at the head of affairs as of old.
__________________________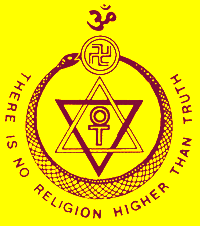 Find answers to more questions
with these Theosophy links
Dave's Streetwise Theosophy Boards
The Theosophy Website that Welcomes Absolute Beginners
If you run a Theosophy Study Group, please feel free
to make use of the material on this Website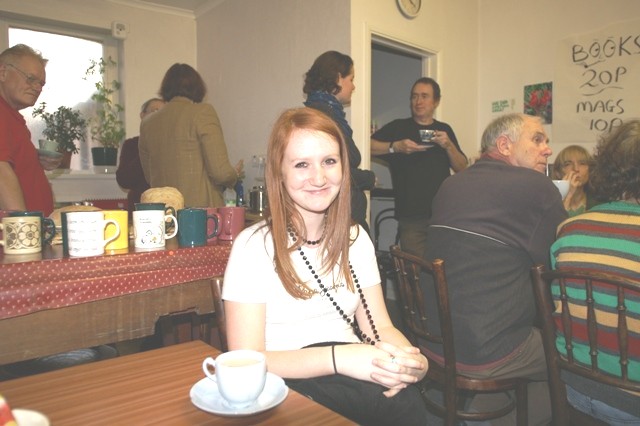 Cardiff Theosophical Society meetings are informal
and there's always a cup of tea afterwards
The Cardiff Theosophical Society Website
The National Wales Theosophy Website
This is for everybody not just people in Wales
Theosophy Cardiff's Instant Guide
General pages about Wales, Welsh History
and The History of Theosophy in Wales
Independent Theosophy Blog
One liners and quick explanations
About aspects of Theosophy
H P Blavatsky is usually the only
Theosophist that most people have ever
heard of. Let's put that right
Lentil burgers, a thousand press ups before breakfast and
the daily 25 mile run may put it off for a while but death
seems to get most of us in the end. We are pleased to
present for your consideration, a definitive work on the
subject by a Student of Katherine Tingley entitled
An Independent Theosophical Republic
Links to Free Online Theosophy 
Study Resources; Courses, Writings, 
No Aardvarks were harmed in the
The Spiritual Home of Urban Theosophy
The Earth Base for Evolutionary Theosophy
Classic Introductory Theosophy Text
A Text Book of Theosophy By C W Leadbeater
What Theosophy Is  From the Absolute to Man
The Formation of a Solar System  The Evolution of Life
The Constitution of Man  After Death  Reincarnation
The Purpose of Life  The Planetary Chains
The Result of Theosophical Study
An Outstanding Introduction to Theosophy
By a student of Katherine Tingley
Elementary Theosophy  Who is the Man?  Body and Soul   
Body, Soul and Spirit  Reincarnation  Karma
Preface    Theosophy and the Masters    General Principles
The Earth Chain    Body and Astral Body    Kama – Desire
Manas    Of Reincarnation    Reincarnation Continued
Karma    Kama Loka    Devachan    Cycles
Arguments Supporting Reincarnation
Differentiation Of Species Missing Links
Psychic Laws, Forces, and Phenomena
Psychic Phenomena and Spiritualism
Quick Explanations with Links to More Detailed Info
What is Theosophy ? Theosophy Defined (More Detail)
Three Fundamental Propositions  Key Concepts of Theosophy
Cosmogenesis  Anthropogenesis  Root Races  Karma
Ascended Masters  After Death States  Reincarnation
The Seven Principles of Man  Helena Petrovna Blavatsky
  Colonel Henry Steel Olcott William Quan Judge
The Start of the Theosophical Society Theosophical Society Presidents
History of the Theosophical Society  Glossaries of Theosophical Terms
History of the Theosophical Society in Wales
The Three Objectives of the Theosophical Society
Explanation of the Theosophical Society Emblem
Karma  Fundamental Principles  Laws: Natural and Man-Made  The Law of Laws 
The Eternal Now  Succession  Causation The Laws of Nature  A Lesson of The Law
  Karma Does Not Crush  Apply This Law  Man in The Three Worlds  Understand The Truth
Man and His Surroundings  The Three Fates  The Pair of Triplets  Thought, The Builder
  Practical Meditation  Will and Desire  The Mastery of Desire  Two Other Points
  The Third Thread  Perfect Justice  Our Environment  Our Kith and Kin  Our Nation
The Light for a Good Man  Knowledge of Law  The Opposing Schools
The More Modern View  Self-Examination  Out of the Past
Old Friendships  We Grow By Giving  Collective Karma  Family Karma
National Karma  India's Karma  National Disasters
Try these if you are looking for a
local Theosophy Group or Centre
UK Listing of Theosophical Groups